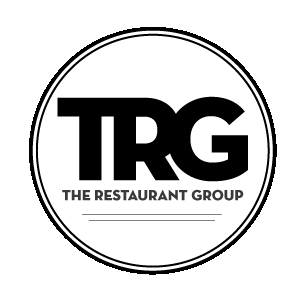 522 COLUMBUS AVE
NEW YORK, NY  10024
212-579-3195
TRG's President Jeremy Wladis knows great food.  His tongue for great taste started when he was a young boy, working in his father's grocery store in upstate New York.  His taste buds, have "budded" a bit since then.  But, once he got a gulp of the restaurant industry – he got thirsty for the thrill, the flavors and the feeling.
Lincoln studied behavioral science at Green Mountain College, which qualifies him as the de facto company shrink.  He has designed and built over 50 restaurants in New York City, North Carolina, South Carolina and DC.   Lincoln started Fuel Pizza in Charlotte, North Carolina with partner Jeremy Wladis in 1998.  And as the card says, he is the "Chief Cook and Bottle Washer."  Lincoln is the artist who created the name and logo for 'Fuel'.  He also designed and built each of the Fuel Pizza and Custom Fuel Pizza restaurants. Lincoln is head of all new construction, restaurant design and development, decor and materials purchases, and all on going facility's maintenance at existing stores.
patrick faup
Patrick Faup is the Chief Operating Officer of Wladis Management. French born Patrick Faup is a seasoned restaurant professional. Before joining the company he was the Director of Operations East Coast for the Bice Group, Director of operations for the Merchants Group and directed the front of the house of certain prestigious establishments like Tavern on the Green and Windows on the World. He is a French trained Chef and Pastry Chef but committed his career to the front of the house aspect of multi-units operations.
Eddie Schwartz is the Chief Financial Officer for Wladis Management Company LTD. Eddie is responsible for overseeing the day to day accounting and financial operations for all restaurants owned and managed by Wladis Management Company LTD. Although Eddie is the newest member of the Wladis Management team, Eddie is not new to the accounting and financial management side of the hospitality industry. Prior to joining the Wladis Management Team Eddie served as Vice President of Finance for the BLT (Bistro Laurent Tourondel) Restaurant Group for nearly 8 years. Eddie was involved in establishing the financial controls, accounting procedures & internal accounting infrastructure at BLT's first location all the way through its 18th outlet that was opened prior to him joining the Wladis Team. Prior to BLT, Eddie spent 4 years in Public Accounting where he served as a staff accountant at Halbert, Katz & Co in Philadelphia, PA.  Eddie originally from Philadelphia, PA attended the University of Pennsylvania's Wharton School of Business and was a member of the Men's Ice Hockey Team.  Eddie will play an integral role in the overall financial discipline and management of the Restaurants as well as all other Wladis Management Company LTD endeavors.